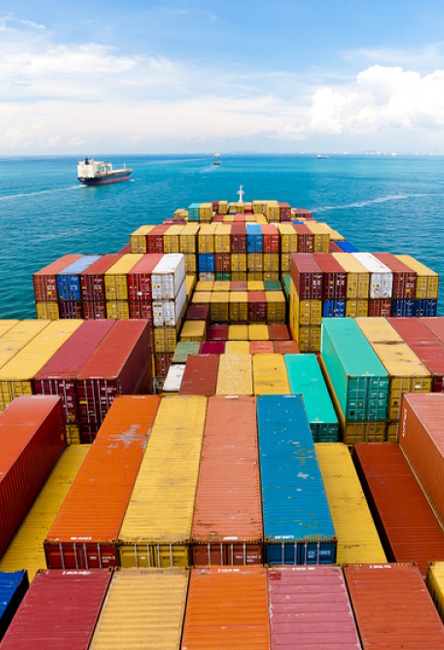 A Team with Experience and Vision
TrailBlaze Logistics is one of the leading players in the consolidation/Freight Forwarding market in India, also emerging as one of the leading International freight forwarder/consolidators/logistics provider into worldwide sector from India.
We pride ourselves on having the ability to offer our wide client base, a service that is second to none, we have made strenuous efforts to promote ourselves as a "service orientated" company. In addition to service being our number one priority, we are also aware of the need to remain competitive with a rate structure that meets with our client's requirements.
Our professional team offers a full range of services to address all aspects of international trading: freight forwarding; warehousing; chartering, customs brokerage and Transportation. Again, we thank you very much for considering TrailBlaze Logistics as your full service freight forwarder.
To specialize our existence in the trade we have a commitment "to satisfy our customers by the way of maintaining personalised, efficient and cost effective solutions on time, every time"
Why

Choose Us
Founded by a group of experienced professionals with expertise in all facets of the logistics industry.
In depth knowledge of different industry.
Air, Ocean, Project Cargo, Heavy Lifts, Luxury, Customs Brokerage or Warehousing, TrailBlaze Logistics is your single-window solution provider.
One-to-one personalized service with Dedicated key account managers available 24 x 7 x 365 days.
Transport arrangements for movement of cargo of all types and dimensions to and from all destinations all over world.
We are motivated for team success, while encouraging individual effort.
We move fast to deliver on time and ensuring safety and environment.
We communicate openly about issues, while spending our energy on solutions.
We care about cost effectiveness and not cost elimination. We innovate for the future, while learning from the past.
We act with integrity, and honour our commitments. We listen to our customers; their interests come first.
Our

Mission

Our goal is to maintain and strengthen our positions as a leading provider of global logistics solutions. We will do this by continuing our successful business plan of focusing on business-to-business freight transportation by building on this plan through the continued development of our global logistics services in air, ocean, charter, and custom brokerage services.
Why

Choose Us

TrailBlaze Logistics is a glooming organization dealing in International Freight forwarding, LCL cargo consolidation including Import and Export, custom house broking, insurance services, packing and moving services, port handling, project movement , inventory management and other logistical solutions. We provide customized deals to our clients keeping in the frame the time, cost and services at the acme of priorities.